From the makers of the best all-around premium grills comes a built-in electric smoker designed to last a lifetime. The water-resistant Blaze electric smoker is elegantly constructed from 304-grade stainless steel and backed by a best-in-class, lifetime warranty. While serving as a beautiful addition to any outdoor space, this smoker is also easy to use and versatile enough to slow-cook virtually anything from ribs to cheese on its 3 temperature settings. Use the ample cabinet space and 5 cooking rack spots to arrange the Blaze smoker to fit your wildest cravings — then feast on the results.
Configured to be built into any outdoor kitchen
304 stainless steel construction stands up to the harshest outdoor settings
The smoker body is 1-inch thick and double-walled to remain cool to the touch during use
A water-resistant body gives you peace of mind in the backyard
Temperatures span 112–235°F for a wide variety of smoking styles
The thermocouple is placed right above the fire source to gauge accurate temperatures
Completely sealed construction locks in heat for consistent cooking every time
6-foot rubber hose exhausts out the back of the unit to keep your outdoor kitchen smoke-free
2 adjustable wire grates/racks let you accommodate a variety of dishes
A single mesh rack prevents seafood, veggies, and more from falling through while smoking
Racks can be positioned in any of 5 spots, with extra racks available for order
1,500-watt electric heating element burns wood chips for delicious flavor
An insulated fire mat shields your BBQ island from the smoker's heat
Dry wood chips can last 2 hours, while wet wood chips can hit a whopping 24 hours
Outdoor Use Only
Cutout Dimensions: 20 3/8"W x 20"D x 25 1/2"H
Primary Ignition: Heating Element
Cooking Rack Dimensions (3 Cooking Racks): 14 7/8" W x 13 1/2" D
Burner: Electric Element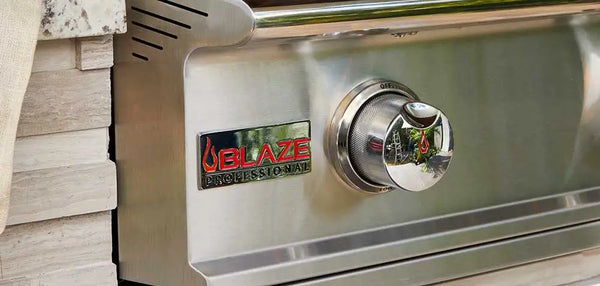 Stainless Steel Construction
Blaze builds almost all of their grills from 304 stainless steel, an alloy that is exceptionally resistant to rust, meaning they can stand up to the weather for years. In addition, some models feature Marine-grade 316 stainless steel that is commonly used in the boating industry to resist the salty air - perfect for a long-lasting grill in any climate.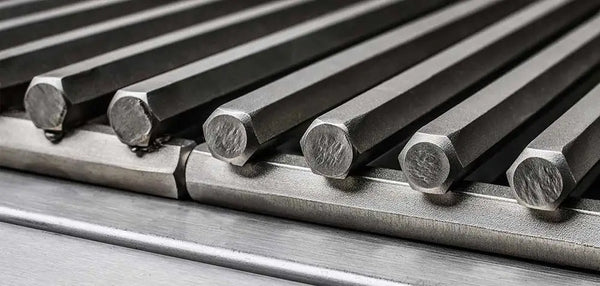 Heavy Duty Grill Grates
All Blaze grills come equipped with heavy-duty stainless steel grill grates that provide a professional-level grilling experience. The PRO models feature enhanced hexagonal-shaped grates that retain more heat for restaurant-quality grilling in your own backyard.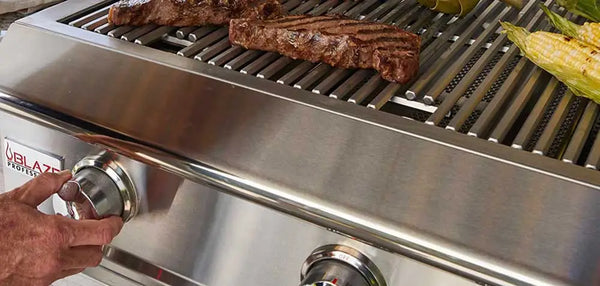 Precise Engineering & Quality Craftsmanship
The founders of Blaze sought to combine their decades of experience in the BBQ industry and produce what they feel is the best grill on the market. Combining that experience with the engineering team at Blaze, their grills provide exceptional performance and reliability for long-lasting grilling.
Product title
Vendor
$19.99 | $24.99
Product title
Vendor
$19.99 | $24.99
Product title
Vendor
$19.99 | $24.99
Product title
Vendor
$19.99 | $24.99