The New Black Diamond Edition Grill Series showcasing a porcelain coated finish with satin stainless steel accents along with our top of the line Fire Magic Echelon Diamond features creating a fusion of performance, beauty and innovation. With sleek lines, a unique contoured face and state-of-the-art features such as hot surface ignition, blue backlit knobs and a Magic View window, the Echelon Black Diamond Series redefines luxury in grilling.
12 Volt Electric Hot Surface Ignition System with Flash Tubes
110 Volt Plug-in Electrical supply with 12 Volt Transformer
Black Porcelain Coating
2 Angled Halogen 12 Volt Internal Oven Lamps
Backlit Safety Knobs
Contoured Control Panel
Master Power Switch
4 Zone Backlit Premium Digital Meat & Grill Thermometer in Control Panel
Charcoal/Smoker Basket
Convertible Regulator (Nat or LP)
Stainless Steel Rod Cooking Grids
Cooking Grid Lifter
Polished Comfort Touch Control Knobs
Seamless Double Wall Water Resistant Hood
All Stainless Steel Construction
Seamless Welded Lid & Control Panel
Unique Adjustable Heavy Gauge Stainless Steel Warming Rack
Feather Lite Easy Lift Lid
Recessed Rotisserie Backburner with Cover
Roller Ball Bearing Rotisserie Supports Super High Torque Motor and Spit Rod with Meat Prongs and Counter Balance
16 Gauge Stainless Steel Zone Flavor Grids, Engineered for Durability and Even Heat Distribution
3 Cast Stainless Steel "E" Burners - 96,000 BTU Total
Lifetime Warranty on Stainless Steel "E" Burners
Recessed Stainless Steel Rotisserie Backburner - 13,000 BTU Total
Cooking Surface - 36" x 22" (792 sq inches)
Grill Cut-Out Dimensions - 37" W x 23 1/2" D x 11 1/2" H
Shipping Weight - 275 lbs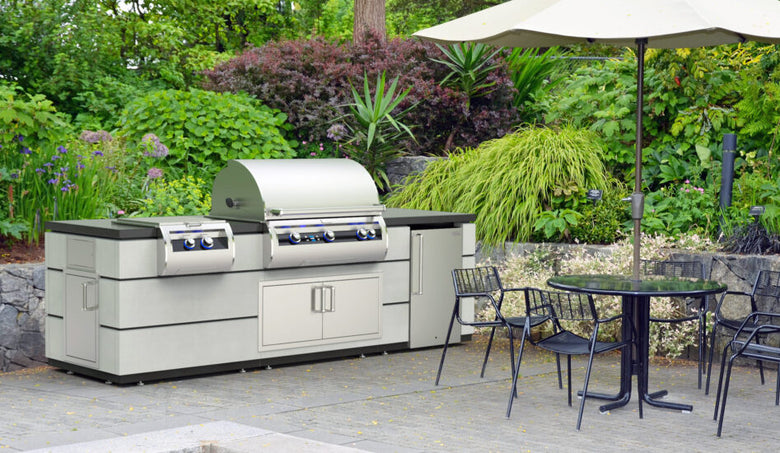 Create Your Dream Outdoor Kitchen
Fire Magic offers the widest array of cooking, cooling and storage accessory options to create the ultimate outdoor kitchen. From side burners to beverage centers, Fire Magic has everything you need to make your outdoor kitchen dream a reality.
Grills
From built-in and stand alone to countertop and post and in sizes ranging from 48`` to 24``, Fire Magic offers a wide selection of grills offering the ultimate in beauty, performance and durability. Every grill is designed to elevate the cooking and entertaining experience.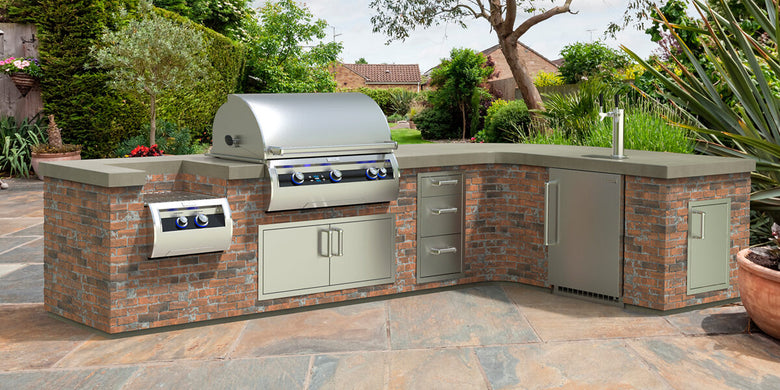 Product title
Vendor
$19.99 | $24.99
Product title
Vendor
$19.99 | $24.99
Product title
Vendor
$19.99 | $24.99
Product title
Vendor
$19.99 | $24.99