The Blaze 20 inch Cast Aluminum Kamado is the first of it's kind made, from cast aluminum with a minimum thickness of 1 inch for durability unmatched by ceramic products. The cast molded exhaust cap helps with temperature control and doesn't have the breaking possibility of other kamado caps. Tonge and groove seal on the lid eliminates any gasket wear and tear that comes with other kamado grills, as it is not needed on the Blaze 20" Cast Aluminum Kamado.
Pre-installed lift assisted lid makes for easy opening. Because of the construction you can use any charcoal or wood fuel as well as any ignition method or material for lighting without worry as it will not damage the housing. The Blaze 20" Cast Aluminum Kamado has the same outstanding heat retention kamado grills are known for.
Entire body is constructed of cast aluminum, up to 1¼″ thick, for superior durability to last a lifetime
Cast molded exhaust cap for precise heat control without the usual risk of falling off or breaking
20-inch diameter stainless steel hex shaped cooking surface provides exceptional heat retention and beautiful sear marks
Pre-installed lid hinge with lift assist allows for easy opening
Hinged cooking surface allows for the convenient addition of wood or charcoal without removing the cooking surface
Tongue and groove sealing of the lid to the grill body eliminates the commonly used gasket and subsequent replacement due to damage and wear
Innovative seal provides excellent heat retention with no seepage
Lifetime warranty
Overall Dimensions: 33⅞″ H × 21⅞″ W × 27⅞″ D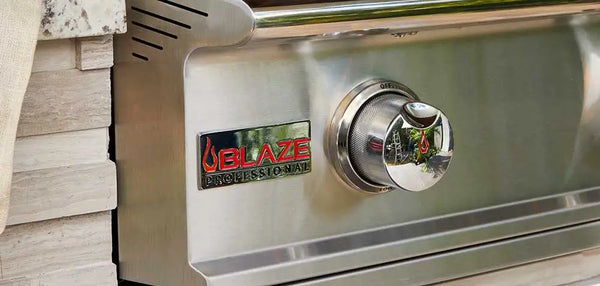 Stainless Steel Construction
Blaze builds almost all of their grills from 304 stainless steel, an alloy that is exceptionally resistant to rust, meaning they can stand up to the weather for years. In addition, some models feature Marine-grade 316 stainless steel that is commonly used in the boating industry to resist the salty air - perfect for a long-lasting grill in any climate.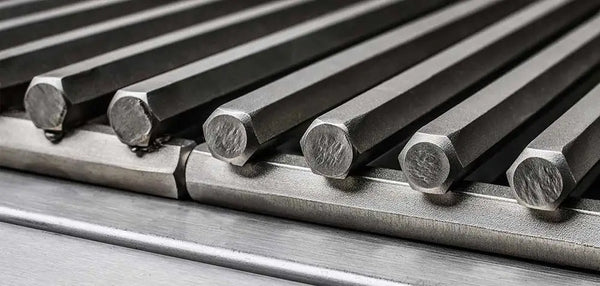 Heavy Duty Grill Grates
All Blaze grills come equipped with heavy-duty stainless steel grill grates that provide a professional-level grilling experience. The PRO models feature enhanced hexagonal-shaped grates that retain more heat for restaurant-quality grilling in your own backyard.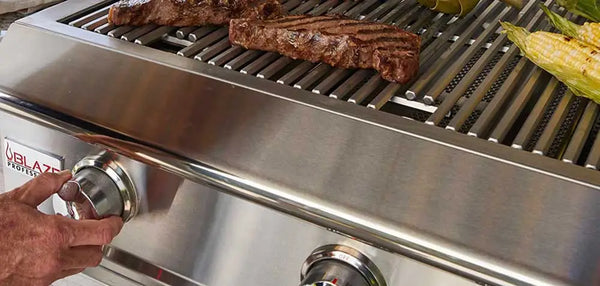 Precise Engineering & Quality Craftsmanship
The founders of Blaze sought to combine their decades of experience in the BBQ industry and produce what they feel is the best grill on the market. Combining that experience with the engineering team at Blaze, their grills provide exceptional performance and reliability for long-lasting grilling.
Product title
Vendor
$19.99 | $24.99
Product title
Vendor
$19.99 | $24.99
Product title
Vendor
$19.99 | $24.99
Product title
Vendor
$19.99 | $24.99