Introducing the new Primo Grill models, which feature a 6-position aluminum damper top that allows for more precise temperature control, perfect for all-weather grilling, an easy-lift hinge design that reduces the force necessary to open the lid by 70%, making grilling a breeze for all our Primo users, stainless steel cooking grates and lastly a 5-position lower air control slider allows you to adjust the airflow into the bed of charcoal.
Cooking Area: 300 sq in. | 1,935cm2
Temperature Range: 151 - 850 F+ | 66C-
Optional Rack System: 195 sq. in. | 1,258cm2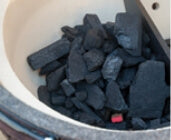 PREMIUM GRADE CERAMICS
Primo ceramics are an excellent insulator, allowing you to cook slow and low or hot and fast.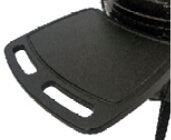 DURABLE SIDE SHELVES
Plenty of room to set heavy platters and other utensils.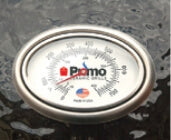 EASY-TO-READ THERMOMETER
Our large oval thermometer is accurate and easy to read from a distance.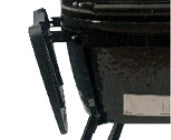 FOLD-DOWN SIDE SHELVES
Conveniently fold shelves downward for storage or transport.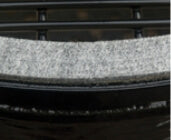 HEAT-RESISTANT GASKETS
Our Nomex-based gasket is designed to handle the heat. They also last longer than a felt gasket.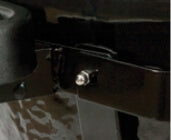 POWDER COATED HARDWARE
Scratch and rust resistant with superior weather durability.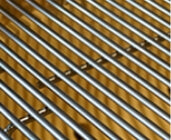 STAINLESS STEEL GRATES
Stainless steel cooking grates offer high performance while being low maintenance. These grates will not rust, are good for heat retention and are easy to clean.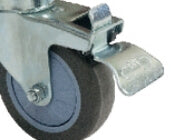 LOCKING FRONT CASTERS
Convenient locking casters prevent movement, yet allow for easy movement when unlocked.
Product title
Vendor
$19.99 | $24.99
Product title
Vendor
$19.99 | $24.99
Product title
Vendor
$19.99 | $24.99
Product title
Vendor
$19.99 | $24.99