The Mont Alpi D series stands for deluxe and that is exactly what you get from the MAI400-DKEGFC. This grill combines four burners of standard cooking size along with an extremely useful infrared side burner suitable for searing, pan frying and boiling and an infrared rear burner for the ultimate rotisserie experience. The 3 pour kegerator module with granite top and drip tray is perfect for 3 barrels of beer (or other) and is cooled in an outdoor rated fridge for that perfect ice cold pint. The outdoor refrigerator works in all temps and is fitted with multi-layer shelves, LED lights and desired cold settings.
The Mont Alpi D series comes with waterfall granite which extends down the sides of the grill for easy cleaning and extra class, the unit also includes a heavy duty rotisserie kit, full size weather cover and a granite matching chopping board. The grill comes standard with LED knob lights that are blue when off and red when on and bright internal cooking lights for perfect vision and precision control. Be sure to check out the useful optional accessories such as the charcoal tray and griddle. Grill comes as propane ready but can be converted to Nat gas within minutes, simply buy the additional Mont Alpi Natural gas conversion kit.

Four 304 stainless steel burners
Ceramic infra-red rear and side burners
White granite surfaces and waterfall sides
All 304 Stainless Steel components
Outdoor rated, lockable fridges included
Kegerator included
Arrives fully assembled
Temperature gauge
Two cooking surface halogen lights
Control knobs with on/off color changing LED lights
Electronic ignition
Gliding rubber castor wheels .
Natural gas and propane ready
Propane hose and regulator included
Propane tank pull out for easy access
Easy access grease trays for cleaning
Wheel leveler
Large roller ball draws Outdoor lockable fridge included 8mm 304 stainless steel cooking grills
Main cooking surface excluding warming rack 30"x18"
78,000 BTU Heat output
Grill unit 32"x23"x47"
Left side burner unit 25"x23"x35"
Right side fridge cabinet 25"x23"x35"
Kegerator 48"x23"x35"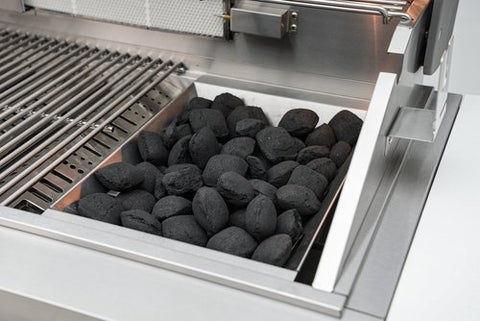 Multiple Burners and Rotisserie Kit
Both the four and six-burner models come with a ceramic infrared rear burner and a heavy-duty rotisserie kit for the ultimate rotisserie experience
LED Knobs and Internal Lights
The grills feature LED knobs that turn red when the grill is on and two bright internal lights for precision cooking, even in the dark.
Additional Accessories
Optional accessories like a charcoal tray and griddle can be added to enhance your outdoor cooking experience.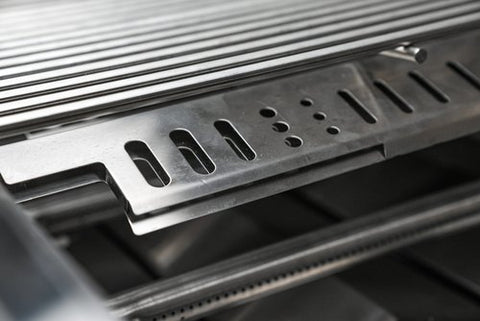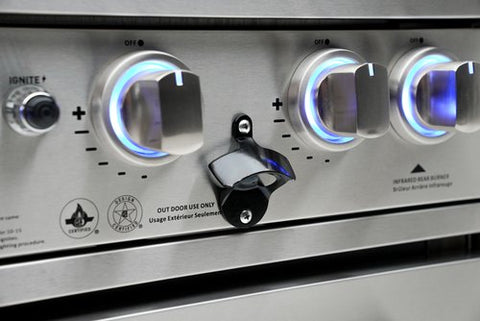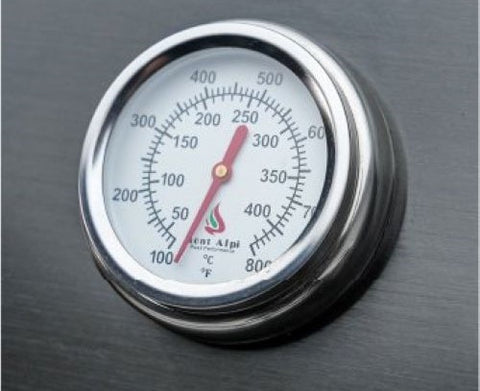 Conversion to Natural Gas
Each grill comes preset for liquid propane, however can be easily converted to natural gas with the additional Mont Alpi Natural Gas Conversion Kit.
Easy to Use and Maintain
The grills come with electronic ignition, a bottle opener, a weather cover, and an easy access full front grease tray for hassle-free cooking and maintenance.
Fully Assembled
The grills are delivered fully assembled, making it easy to start using them right out of the box.
Product title
Vendor
$19.99 | $24.99
Product title
Vendor
$19.99 | $24.99
Product title
Vendor
$19.99 | $24.99
Product title
Vendor
$19.99 | $24.99