A Fire Magic grill that is one of three outdoor grills catering to countertop cooking, the Legacy Deluxe Classic Outdoor Fire Magic Grill delivers high-class style and practical features via one of the most beloved names in the barbecues and grills industry. Stainless steel construction prepares this model for bouts with Mother Nature, but it can also be installed within kitchens inside the home, promising sleek lines one would also expect from gourmet appliances. Fire Magic grill cast stainless steel "E" burners fire off 42,000 BTUs across 368 square inches of cooking space that's fit for everything from artichokes to prime rib. Cleanup is easy thanks to a teardrop-shaped hood that does its best to prevent grease buildup even on nights when works of art are sizzling away. Raise the hammocks, brush off patio furniture and install lighting, because once this patio grill is put to work, neighbors will rush over for a glimpse of the Fire Magic grill that puts other built-in grills to shame.
All stainless steel construction.
Solid state electronic ignition system.
Cast stainless steel cooking grids.
Stainless steel warming rack.
368 square inches of cooking space (16" x 23").
Two cast stainless steel burners.
Cooking Surface: 23″w x 16″d (368 sq. in.)
Warming Rack: 23″w x 8″d (184 sq. in.)
Main burners: 42,000 BTU's
Cut-out: 24¼″w x 19¼″d x 12″h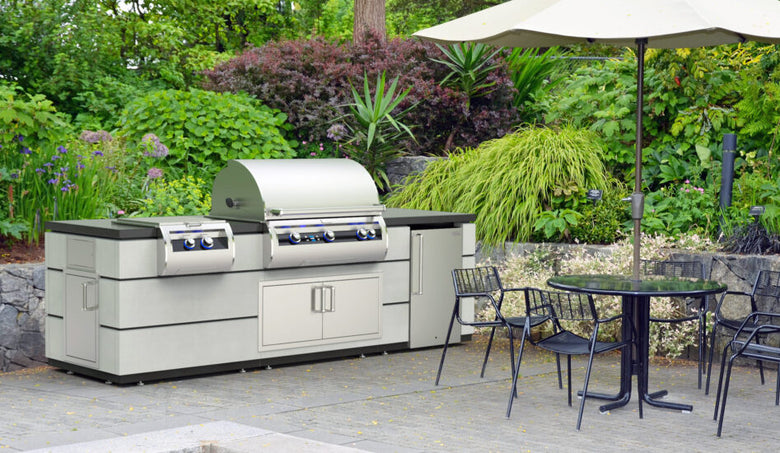 Create Your Dream Outdoor Kitchen
Fire Magic offers the widest array of cooking, cooling and storage accessory options to create the ultimate outdoor kitchen. From side burners to beverage centers, Fire Magic has everything you need to make your outdoor kitchen dream a reality.
Grills
From built-in and stand alone to countertop and post and in sizes ranging from 48`` to 24``, Fire Magic offers a wide selection of grills offering the ultimate in beauty, performance and durability. Every grill is designed to elevate the cooking and entertaining experience.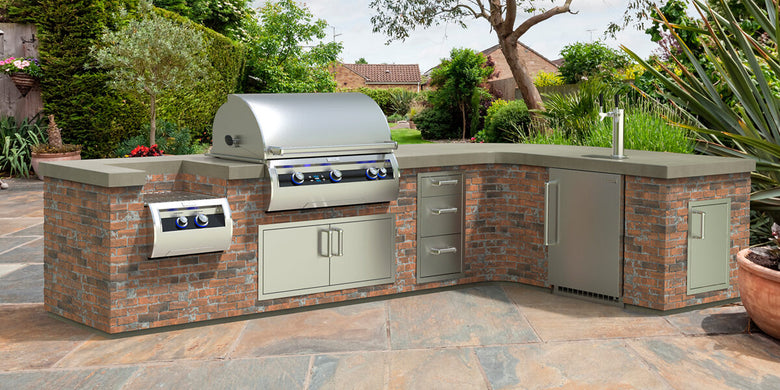 Product title
Vendor
$19.99 | $24.99
Product title
Vendor
$19.99 | $24.99
Product title
Vendor
$19.99 | $24.99
Product title
Vendor
$19.99 | $24.99