A Fire Magic grill suited for both indoor and outdoor kitchens, the Legacy Deluxe Gourmet Gas Fire Magic Grill from Outdora isn't your average outdoor gas grill. All stainless steel construction and two special "E" burners make this model similar to other cookers made by this manufacturer, but this line sits atop countertops rather than within. Because it's not a built-in grill like its Fire Magic grill cousins, it can venture outside, or it can join your family inside for year-round open-flame flavor. An electronic ignition releases 42,000 BTUs across 368 square inches of surface space that delicately sears eats for carnivores and herbivores alike. And, if you prefer larger outdoor grills that are part of this same patio grill family, consider the Legacy Regal Countertop Fire Magic Grill and toss on a few extra burgers.
Since its founding in 1937, this company has been a leader in flame-broiled cuisine and continues to deliver roasters touted by household names such as the "Today Show." These models are built in the U.S. and are capable of withstanding adverse conditions, so whether you decide to burn Natural Gas or Liquid Propane – choose which fuel you prefer – more time can be spent cooking from the patio on these high quality designs season after season.
Pair this Fire Magic grill with other barbecues and grills from Outdora or combine with fire pits when hosting gatherings for the entire family. Set alongside garden fountains for tranquil preparation, and enjoy easy cleanup thanks to a teardrop-shaped hood that staves off grease buildup. Patio grills from this manufacturer are practical, stylish and equipped to withstand adverse weather – a Fire Magic grill with an electronic push ignition promises a light even in the middle of a downpour. Not even Mother Nature can keep you from fire-roasted cravings. For a Fire Magic grill with simplicity that shines indoors and outdoors, harness the versatility of a countertop Fire Magic grill.
All stainless steel construction
368 square inches of cooking surface (23" x 16")
Equipped with two cast stainless steel burners for a combined total of 42,000 BTU's with a lifetime warranty
Battery powered ignition system
Polished comfort touch control knobs
Gourmet style hood
Stainless steel rod cooking grids
Cooking grid lifter
Stainless steel warming rack
Disposable drip tray liners
For Natural or Propane gas
Drop-in, counter top style
Perfect for all marine (House boat or Yacht) applications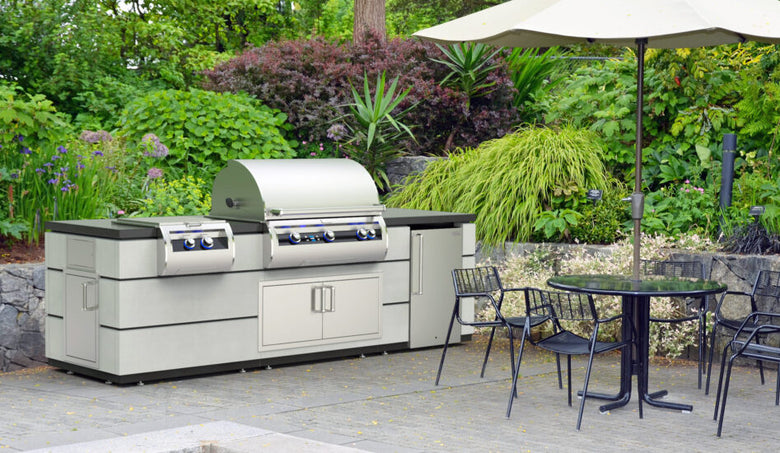 Create Your Dream Outdoor Kitchen
Fire Magic offers the widest array of cooking, cooling and storage accessory options to create the ultimate outdoor kitchen. From side burners to beverage centers, Fire Magic has everything you need to make your outdoor kitchen dream a reality.
Grills
From built-in and stand alone to countertop and post and in sizes ranging from 48`` to 24``, Fire Magic offers a wide selection of grills offering the ultimate in beauty, performance and durability. Every grill is designed to elevate the cooking and entertaining experience.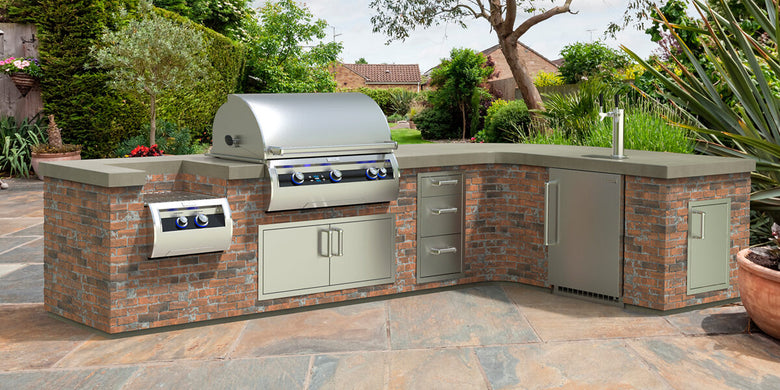 Product title
Vendor
$19.99 | $24.99
Product title
Vendor
$19.99 | $24.99
Product title
Vendor
$19.99 | $24.99
Product title
Vendor
$19.99 | $24.99