The Moderno - 2 Pizze is an exceptionally high-performance cooking tool that blends perfectly with modern outdoor spaces. It is an oven ideally suited for your backyard, with a compact size and ease of use, making it ideal if you have little space on your balcony, terrace, or in your garden. The 2 Pizze oven heats up quickly and is immediately ready, allowing you to make numerous recipes and giving you the pleasure of entertaining and surprising your closest friends with a pizza as good as in a pizzeria.
Gas
Gas is the perfect solution for you if you love convenience and want to get flawless results with ease.
24 x 20 Inch Cooking Floor
2 Pizza Capacity
HeatGenius Technology
1000 Degree F Max Temperature
30 Minute Heating Time
Antique Red Finish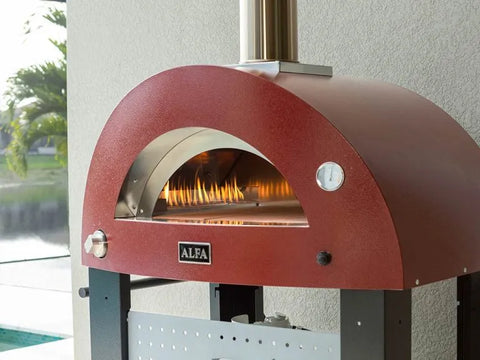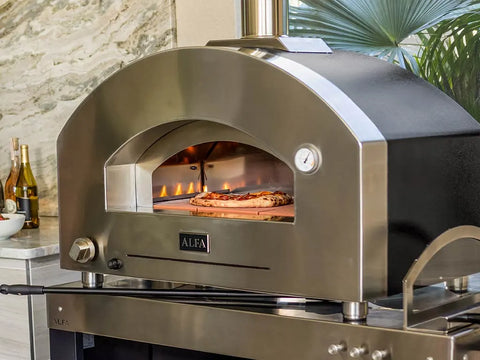 CLASSICO Line
An elegant and timeless design that manages to combine the most traditional shape of wood-burning ovens with the latest technological innovation.
MODERNO Line
Soft, rounded curves, custom colours and all the Alfa technology to convey character to young and dynamic outdoor spaces.
FUTURO Line
Minimalism, functionality and discreet elegance for ovens capable of integrating perfectly into premium outdoor kitchens.
Product title
Vendor
$19.99 | $24.99
Product title
Vendor
$19.99 | $24.99
Product title
Vendor
$19.99 | $24.99
Product title
Vendor
$19.99 | $24.99