Alfresco ALXE-42CD Deluxe Freestanding Gas Grill, 42-Inch provides a high performance luxury grill that is a terrific option to complete your outdoor kitchen. The 304 stainless steel grill features (3) 18-SR stainless steel main burners producing 82,500 BTUs with 770 square inches of grilling area with the option to upgrade to a Sear Zone infrared burner or a dual side burner. The Sear Zone features a "V-shaped" design and reaches temperatures up to 1500°F to produce professional steakhouse results using up to 50% less fuel. Above the burners, the pyramid-shaped ceramic briquettes eliminate hot and cold spots to maximize flavor as they evenly deliver heat to the cooking surface. The premium cooking grates have a special nonstick electro-polished finish, to achieve professional grill marks every time. The heavy-duty stainless steel cart allows for additional storage with a deluxe door and drawer combo.
Premium Accufire Burner System

 

Alfresco's exclusive design includes dual rows of clean-combusting, double-laced ports and a front crossover tube to deliver optional flame performance. The 18SR burners are made from titanium and stainless steel, making them scaling and corrosion resistant while each burner produces 27,500 BTUs of evenly distributed extreme high-heat to your cooking surface.
Refractive Ceramic Briquettes and Stainless Steel Cooking Grates

 

Featuring a pyramid shape with a flat top and an underside heat-holding cavity, the refractive ceramic briquettes eliminate hot and cold spots - making the grilling area 100% of the grilling surface. Simply turn the radiant tray that locks the briquettes into place over and fire burners on high with the grill lid closed to self-clean. Heavy-duty 3/8-inch round stainless steel rod cooking grates lie above the briquettes and have a special nonstick electro-polished finish, leaving professional looking sear marks every time.
Heavy-Duty Rotisserie Motor and Burner

 

The exclusive chain-driven, whisper quiet motor system is integrated into the grill assembly and doesn't require a counter balance, producing hassle-free delicious roasted foods. The rotisserie has its own rear ceramic infrared burner that reaches 1500°F to provide plenty of heat for slow-roasted delicacies.
Integrated Smoker Box

 

Premium smoker system has its own dedicated 5,000 BTU stainless steel burner while the sealed smoker drawer holds large amounts of wood chunks, herbs, and liquids to provide unmatched flavor.
Premium Knobs and Lighting

 

The nickel-plated ergonomic control knobs and bezels are designed for precision touch while the front panel features rich amber LED lighting to project light exactly where you need it. The high-intensity dual halogen work lights angle slightly toward the center surface creating a bright, even illumination on the grilling area. The light lenses are easily removable without tools to effortlessly clean and change bulbs.
Exclusive Safe Touch and Hood-Assist

 

Alfresco's signature air-cooling system keeps the front control panel and bullnose cool to the touch as well as protects all the electronics. The EZ-Lift hood design allows for easy hood lifting and closing while you cook.
Optional Sear Zone

 

The 27,500 BTU infrared burner reaches 1500°F in (4) minutes and cooks 50% faster producing authentic steakhouse results. A Special "V shaped" flavorizer cooking grate captures the juices and fats then caramelizes them to the food for delicious added flavor.
Configuration: Freestanding

Main Burner Configuration: All Conventional or Hybrid

Overall Length:26.8-Inches

Overall Width: 42-Inches

Overall Height: 51-Inches

Cooking Grid Dimensions: 37.25 x 19-Inches

Main Grilling Area: 770 Square Inches

Total Grill Area: 770 Square Inches

Rotisserie Back Burner: Yes

Rotisserie Kit: Yes

Material: Stainless Steel

Weight: 395 lbs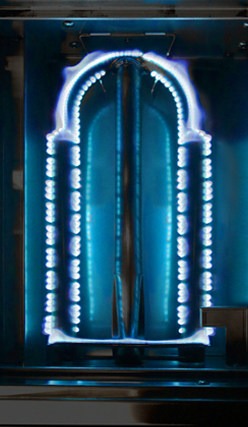 ALFRESCO'S EXCLUSIVE ACCUFIRE™ HEAT SYSTEM
At Alfresco, we understand that precision-directed power is essential for any true high-performance culinary appliance. You can be confident in the control and accuracy built into our 18SR stainless steel Accufire™ grilling engine. This commercially-inspired fire delivery method creates some of the highest temperatures in the industry, and serves as the suspension system for "The ultimate grilled food" coming from your customized outdoor kitchen. With dual rows of corrosion-resistant, clean-combusting, double-lanced ports and a lifetime warranty, this grill is built to last a lifetime.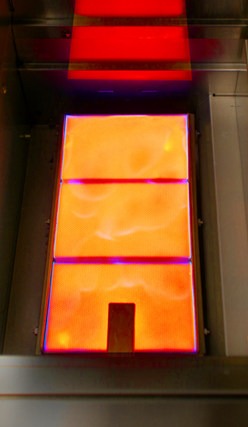 OPTIONAL SEAR ZONE™ FOR INFRARED COOKING
This high-tech Sear Zone™burner reaches 1500ºF in four minutes, and cooks 50% faster with virtually no flare-ups. The special "V-shaped" flavorizer cooking grate also captures the natural juices, fats, and flavors, then caramelizes them to the food for delectable, mouthwatering flavor. This means savory, melt-in-your-mouth proteins, all at your control.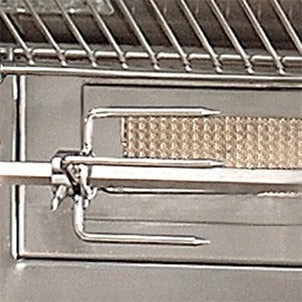 INSET ROTISSERIE BURNER
All Alfresco grills come with a flush-mounted 1500º rear ceramic infrared rotisserie burner. In conjunction with our integrated Mega-Drive™ motor system, rotisserie cooking perfection has never been easier.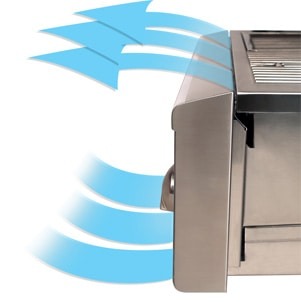 SAFETOUCH™ AIR-COOLED CONTROL PANEL
SafeTouch™ design creates an insulating barrier of ambient air flowing between the front panel and the grill firebox. This results in all of the control components staying safe to the touch.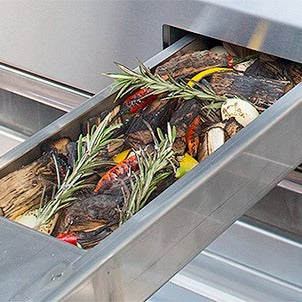 SIGNATURE TASTE™ INTEGRATED SMOKING SYSTEM
With a dedicated stainless steel burner, our exclusive Signature Taste™ smoking system opens a whole new world of flavors for the aspiring outdoor chef. The drawer holds large chunks of wood and herbs, and linear diffusing vents naturally eject smoke at 200º to the food zone.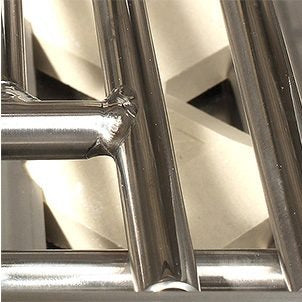 ELECTRO-POLISHED STAINLESS STEEL COOKING GRATES
Sitting over the briquette and "U" burner sections, these ultra-premium grates are made from heavy-duty 3/8-inch round stainless steel rod, and have a special nonstick electro-polished finish.
Product title
Vendor
$19.99 | $24.99
Product title
Vendor
$19.99 | $24.99
Product title
Vendor
$19.99 | $24.99
Product title
Vendor
$19.99 | $24.99