The Prelude LBM 32 inch Grill is perfect for every level of griller.  The durable  searing rods enhance your grilling experience and allow you to sear steaks while preventing your vegetables from rolling away. The stainless steel heat zone separators allow for different cooking zones across the grilling surface. This adds to your grilling experience, creating separate zones that can be used for different styles of cooking. The flame stabilizing grid minimizes flare-ups while you enjoy your Blaze grill and the full-width drip tray makes clean up a breeze. The 304 stainless steel grill hood is double-lined to protect the outer layer from heat discoloration, keeping your Blaze grill looking shiny and new! This heavy-duty grill is built to last a lifetime and is approved for Multi-User Setting as well so that you know that no matter where you grill, your Blaze is built to last.

Durable 304 stainless steel construction to outlast the elements
Heavy duty 8mm stainless steel rod cooking grates allow for maximum searing capability
Commercial-grade 16 gauge 304 stainless steel tube burners deliver an impressive 14,000 BTUs each
Push & Turn flame-thrower ignition ensures quick and reliable startup every time

740 square inches of total cooking space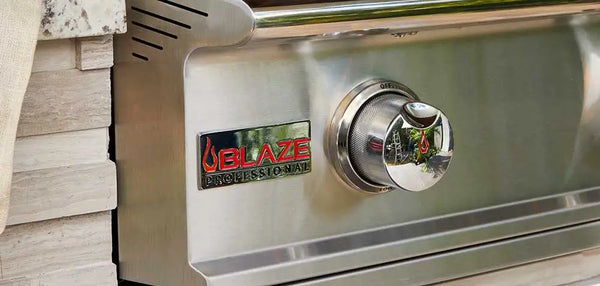 Stainless Steel Construction
Blaze builds almost all of their grills from 304 stainless steel, an alloy that is exceptionally resistant to rust, meaning they can stand up to the weather for years. In addition, some models feature Marine-grade 316 stainless steel that is commonly used in the boating industry to resist the salty air - perfect for a long-lasting grill in any climate.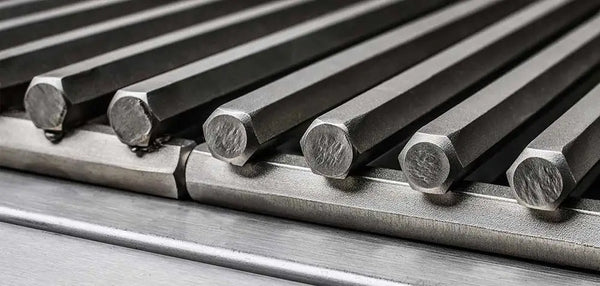 Heavy Duty Grill Grates
All Blaze grills come equipped with heavy-duty stainless steel grill grates that provide a professional-level grilling experience. The PRO models feature enhanced hexagonal-shaped grates that retain more heat for restaurant-quality grilling in your own backyard.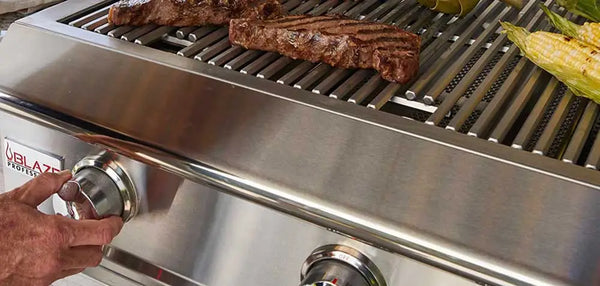 Precise Engineering & Quality Craftsmanship
The founders of Blaze sought to combine their decades of experience in the BBQ industry and produce what they feel is the best grill on the market. Combining that experience with the engineering team at Blaze, their grills provide exceptional performance and reliability for long-lasting grilling.
Product title
Vendor
$19.99 | $24.99
Product title
Vendor
$19.99 | $24.99
Product title
Vendor
$19.99 | $24.99
Product title
Vendor
$19.99 | $24.99