Blaze BLZ-SSFP-126 Right Hinged Stainless Steel Door Upgrade for SSRF126 Refrigerator provides a high quality outdoor kitchen component to upgrade your BLZ-SSRF126 refrigerator. The heavy-duty door kit adds a full length door handle for a modern look with a right hinged orientation.
Stainless steel door upgrade kit for BLZ-SSRF126.
Hinge placement is located on the right.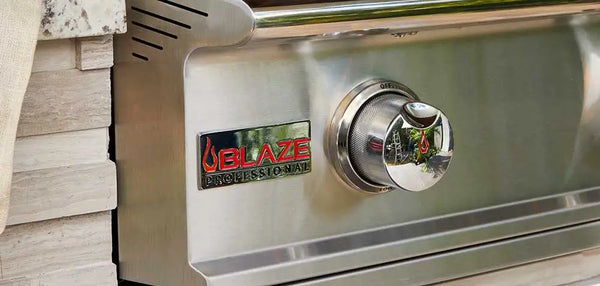 Stainless Steel Construction
Blaze builds almost all of their grills from 304 stainless steel, an alloy that is exceptionally resistant to rust, meaning they can stand up to the weather for years. In addition, some models feature Marine-grade 316 stainless steel that is commonly used in the boating industry to resist the salty air - perfect for a long-lasting grill in any climate.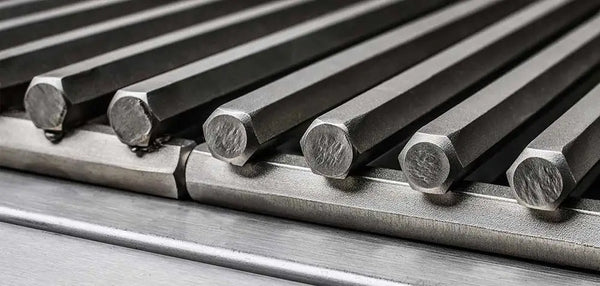 Heavy Duty Grill Grates
All Blaze grills come equipped with heavy-duty stainless steel grill grates that provide a professional-level grilling experience. The PRO models feature enhanced hexagonal-shaped grates that retain more heat for restaurant-quality grilling in your own backyard.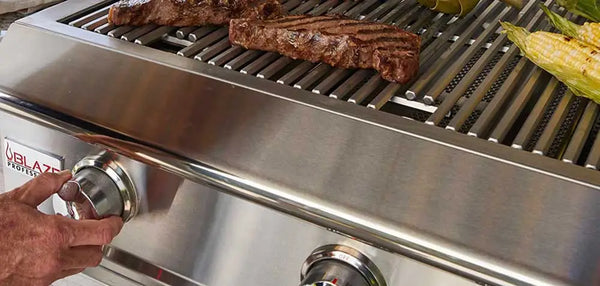 Precise Engineering & Quality Craftsmanship
The founders of Blaze sought to combine their decades of experience in the BBQ industry and produce what they feel is the best grill on the market. Combining that experience with the engineering team at Blaze, their grills provide exceptional performance and reliability for long-lasting grilling.
Product title
Vendor
$19.99 | $24.99
Product title
Vendor
$19.99 | $24.99
Product title
Vendor
$19.99 | $24.99
Product title
Vendor
$19.99 | $24.99