The Dometic MoBar 300 is the ultimate mobile bar for your outdoor living space. Professionally graded with a timeless state-of-the-art patented design, it doesn't compromise style for functionality or convenience, allowing hosts and their guests to socialize outdoors without ever missing a moment.
Conveniently entertain a group of people on your terrace or balcony

Attractive and versatile beverage presentation

Timeless patented design in elegant stainless steel

Weatherproof design built for harsh outdoor environments

Easy to place with heavy-duty wheels and robust handle

Powerful and efficient compressor cooling technology with electronic controls for precise refrigeration between +2 °C to +20 °C/ 36F to 68F

Professional accessories included: 1 x Side table, 1 x Speed rail, 1 x Cutting board, 1 x Towel bar handle. Additional accessories also available.
MoBar300s, 1 x Side table, 1 x Speed rail, 1 x Cutting board, 1 x Towel bar handle

Outdoor mobile bar, single zone refrigerator

Refrigeration technology: Compressor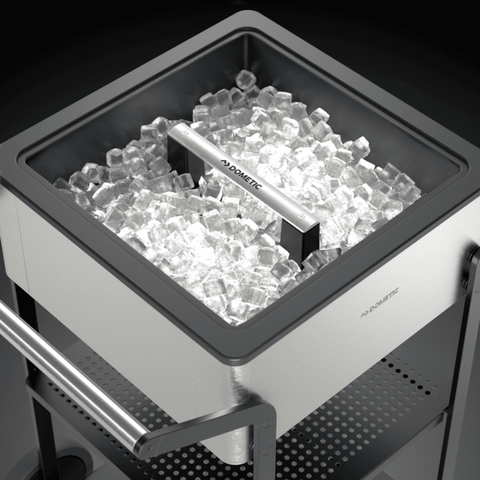 Superior Ice Retention
Insulated rotomolded basket will keep bottles ice-cold
Ample Storage Area
To keep everything you need within easy reach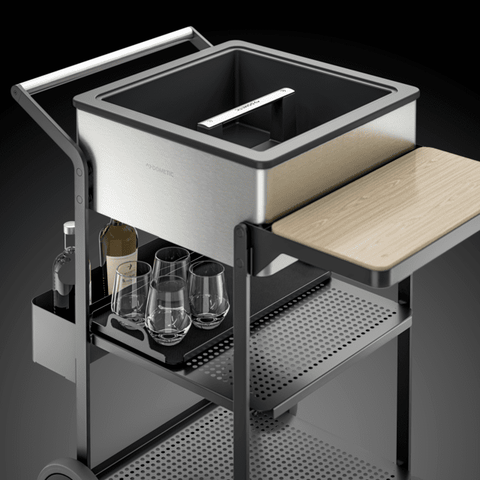 Easy to Move
Always where you need it
Product title
Vendor
$19.99 | $24.99
Product title
Vendor
$19.99 | $24.99
Product title
Vendor
$19.99 | $24.99
Product title
Vendor
$19.99 | $24.99