Designed to match the Aurora series grills. These doors and drawers feature outside mounting, double walled with squared edges, a slim tubular stainless steel handle and heavy-duty magnetic latch. Available in 16 door and 10 drawer configurations and styles.
Aurora styled handle & design
Convenient door for easy storage and access
2 Drawers
Select left or right hinge
304 Stainless steel construction
Cut-Out Dimensions - 14 1/2" W x 20 1/2" D x 21" H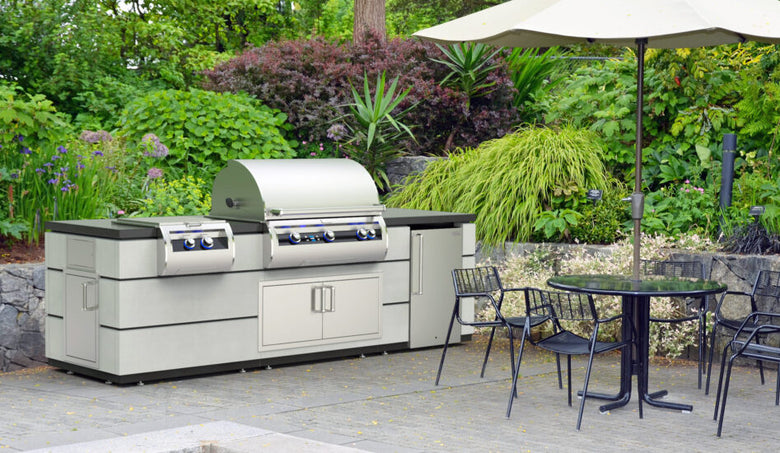 Create Your Dream Outdoor Kitchen
Fire Magic offers the widest array of cooking, cooling and storage accessory options to create the ultimate outdoor kitchen. From side burners to beverage centers, Fire Magic has everything you need to make your outdoor kitchen dream a reality.
Grills
From built-in and stand alone to countertop and post and in sizes ranging from 48`` to 24``, Fire Magic offers a wide selection of grills offering the ultimate in beauty, performance and durability. Every grill is designed to elevate the cooking and entertaining experience.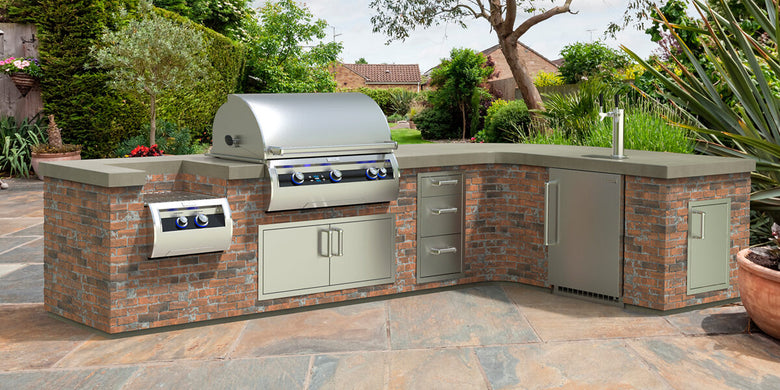 Product title
Vendor
$19.99 | $24.99
Product title
Vendor
$19.99 | $24.99
Product title
Vendor
$19.99 | $24.99
Product title
Vendor
$19.99 | $24.99