Outdoor rated ice maker produces 63lbs of ice in a 24 hr. period. Capable of storing up to 27lbs of individual clear ice cubes. UL listed for outdoor use. Continuously produces ice on-demand as ice used. Suitable for outdoor or indoor applications. The reversible door features a horizontal handle that doubles as a Towel Bar.
Dimensions: 15 1/4 "w x 25 1/2″ d x 35" h
Rated Power: 120V / 9A / 60Hz
Power: Max 500W
Net Weight: 110 lbs
Gross Weight: 140 lbs
Ice Production: 63 lbs per 24 hrs
Ice Storage: up to 27 lbs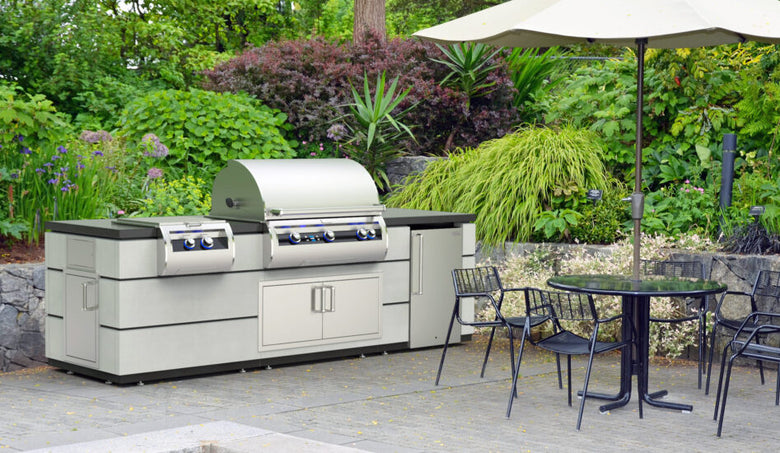 Create Your Dream Outdoor Kitchen
Fire Magic offers the widest array of cooking, cooling and storage accessory options to create the ultimate outdoor kitchen. From side burners to beverage centers, Fire Magic has everything you need to make your outdoor kitchen dream a reality.
Grills
From built-in and stand alone to countertop and post and in sizes ranging from 48`` to 24``, Fire Magic offers a wide selection of grills offering the ultimate in beauty, performance and durability. Every grill is designed to elevate the cooking and entertaining experience.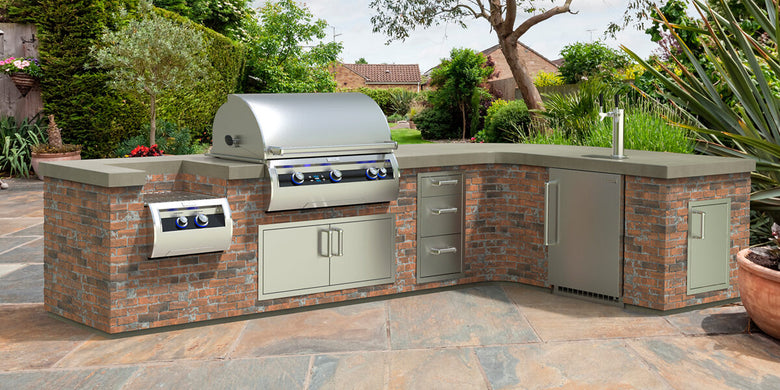 Product title
Vendor
$19.99 | $24.99
Product title
Vendor
$19.99 | $24.99
Product title
Vendor
$19.99 | $24.99
Product title
Vendor
$19.99 | $24.99