Primo Extra Large Oval Ceramic Charcoal All-In-One Kamado Grill Head on Wheeled Cradle is one of the most innovative kamado-style grills on the market, made entirely in the U.S. from domestic materials and features a stainless steel cradle with (2) fold-down side shelves, an ash tool, and grid lifter. The Oval XL All-In-One features a large 400in² cooking area--plenty of room for BBQ. Primo has also included an ergonomic handle to make your Primo grill even more user-friendly. Enjoy the natural, smoky flavor of a charcoal grill and benefit from the versatility and quality that the premium grade ceramics of the Primo line has to offer.
Specifications
Cooking Area: 400 sq in.
Optional Rack System: 280 sq. in.
Temperature Range: 151 - 850 F+
Weight: 250 pounds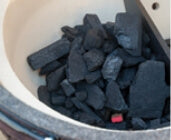 PREMIUM GRADE CERAMICS
Primo ceramics are an excellent insulator, allowing you to cook slow and low or hot and fast.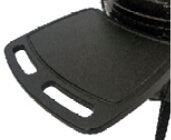 DURABLE SIDE SHELVES
Plenty of room to set heavy platters and other utensils.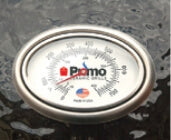 EASY-TO-READ THERMOMETER
Our large oval thermometer is accurate and easy to read from a distance.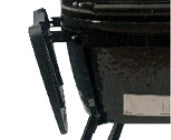 FOLD-DOWN SIDE SHELVES
Conveniently fold shelves downward for storage or transport.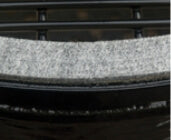 HEAT-RESISTANT GASKETS
Our Nomex-based gasket is designed to handle the heat. They also last longer than a felt gasket.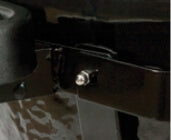 POWDER COATED HARDWARE
Scratch and rust resistant with superior weather durability.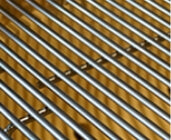 STAINLESS STEEL GRATES
Stainless steel cooking grates offer high performance while being low maintenance. These grates will not rust, are good for heat retention and are easy to clean.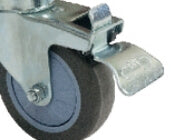 LOCKING FRONT CASTERS
Convenient locking casters prevent movement, yet allow for easy movement when unlocked.
Product title
Vendor
$19.99 | $24.99
Product title
Vendor
$19.99 | $24.99
Product title
Vendor
$19.99 | $24.99
Product title
Vendor
$19.99 | $24.99