Primo Rotisserie Basket provides a premium accessory to help you get the most out of your Primo grill. This convenient basket attaches to a rotisserie kit to allow for slow roasting of foods unable to be cooked on spit forks. Use this basket to tumble items like vegetables, shrimp and other small items with ease. Simply load your basket, start the rotisserie and allow the meal to cook.
Expand your cooking abilities with this rotisserie basket.
Cook savory slow-roasted foods on your kamado grill.
This works with an existing Primo rotisserie kit (sold separately).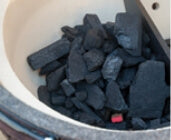 PREMIUM GRADE CERAMICS
Primo ceramics are an excellent insulator, allowing you to cook slow and low or hot and fast.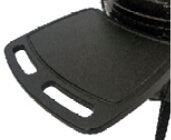 DURABLE SIDE SHELVES
Plenty of room to set heavy platters and other utensils.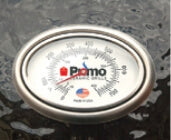 EASY-TO-READ THERMOMETER
Our large oval thermometer is accurate and easy to read from a distance.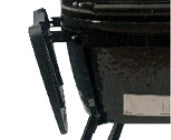 FOLD-DOWN SIDE SHELVES
Conveniently fold shelves downward for storage or transport.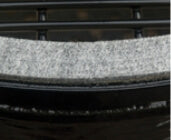 HEAT-RESISTANT GASKETS
Our Nomex-based gasket is designed to handle the heat. They also last longer than a felt gasket.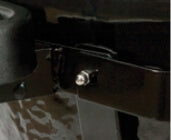 POWDER COATED HARDWARE
Scratch and rust resistant with superior weather durability.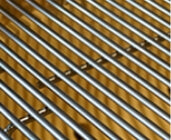 STAINLESS STEEL GRATES
Stainless steel cooking grates offer high performance while being low maintenance. These grates will not rust, are good for heat retention and are easy to clean.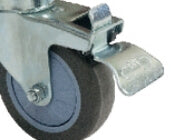 LOCKING FRONT CASTERS
Convenient locking casters prevent movement, yet allow for easy movement when unlocked.
Product title
Vendor
$19.99 | $24.99
Product title
Vendor
$19.99 | $24.99
Product title
Vendor
$19.99 | $24.99
Product title
Vendor
$19.99 | $24.99