Prism Hardscapes PH-423 Scatola Concrete Gas Fire Pit, 20 x 20-Inch offers an ultramodern concrete fire pit option for your perfect outdoor living area. The Prism Hardscapes Scatola fire pit's glass fiber reinforced cement undergoes a custom handcrafted patina finishing process to offer one of the finest outdoor fire features to date. This 20-inch square fire pit includes a burner pan and stainless steel burner with a 65,000 BTU capability to provide a strong, reliable flame. With an 18-inch height, the Scatola is perfect for conversation around the fire or as a decorative piece for your modern outdoor space. Prism has dedicated years into perfecting the unmatched design and functionality of their products that fit perfectly in residential or commercial settings. On top of superior craftsmanship, Prism Hardscapes also offers five different color options: Cafe, Ebony, Natural, Pewter, Coastal and Ultra White. Each Prism Hardscapes fire pit includes standard lava rock media, but this can optionally be replaced with fire glass (sold separately). Incorporate this masterpiece into your perfect outdoor living space and enjoy your enhanced atmosphere for years to come. This fire pit includes your choice of either a match light ignition system or an electronic ignition system. The match light system provides unmatched reliability and a more economical option, while the electronic ignition system provides added convenience and luxury. In addition, this fire pit can be purchased in either a propane or a natural gas configuration.
Product Specifications:
Manufacturer: Prism Hardscapes
Ignition: match light, electronic ignition
Burner Size: 6 inch Cross Burner
Overall Height: 18 inches
Overall Width: 20 inches
Overall Length: 20 inches
Shape: square
Weight: 130 lbs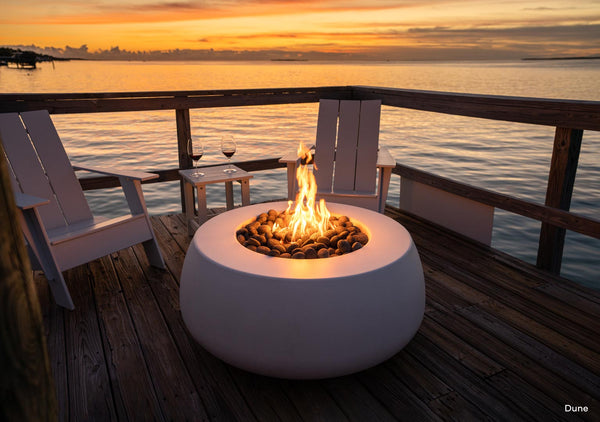 Prism Hardscapes creates dependable, personalized products that capture your outdoor living area ideas down to the last detail.  Before you break ground on a new project, you first need to consider your design preferences.  That means learning how to select the perfect colors, shapes, and patterns to create an outdoor living space that not only fit your yard, but your lifestyle and vision. Let Prism Hardscapes help get you there.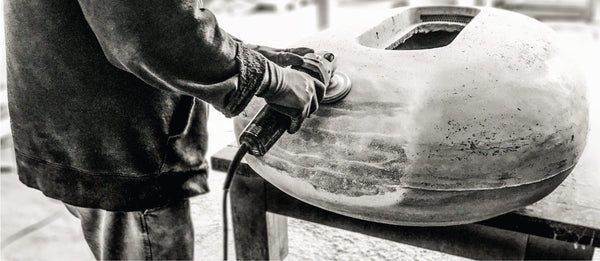 From concept to finished product, the craftsman element is present in every aspect of our process.
Our products have been hand-crafted using our custom patina finishing process, guaranteeing a one-of-a-kind creation with subtle variation.
Product title
Vendor
$19.99 | $24.99
Product title
Vendor
$19.99 | $24.99
Product title
Vendor
$19.99 | $24.99
Product title
Vendor
$19.99 | $24.99